Located within minutes of Junction 9 M60 and Junction 2 M602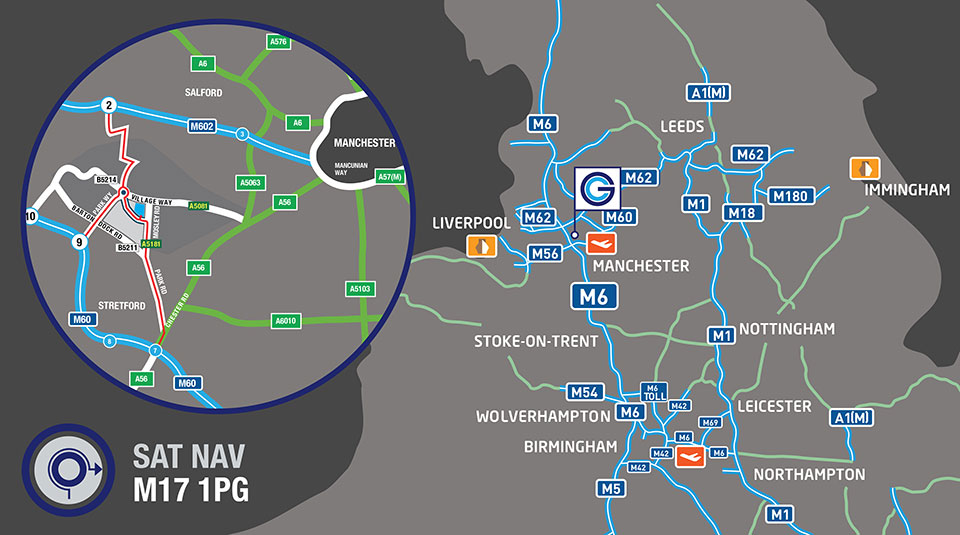 Completion 2020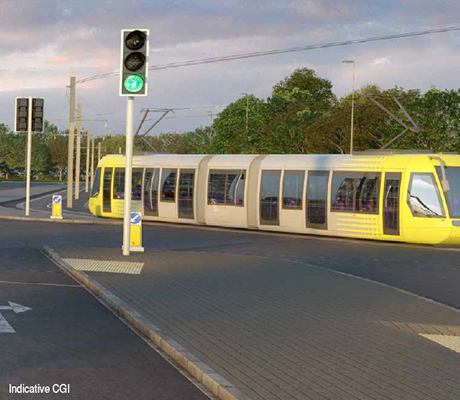 Metrolink - Completion 2020
Grand Central's accessibility will be enhanced with the delivery of the Trafford Park Metrolink, which will be constructed along Village Way adjacent to the unit. Parkway will be the closest Metrolink station (c 350 m), with linkages to the Trafford Centre, Manchester City Centre and the 93 stop network.
Travel Distances - Miles

J9 M60

J10 M60

J2 M602

1

1

3

Manchester City Centre

M6/M62 intersection

M6/M56 intersection

6

14

17

Manchester International Freight Terminal

Manchester Airport

1




10
Trafford Park
Trafford Park is Europe's largest commercial estate at c 9m sq ft with over 1,300 businesses employing over 35,000 people. It has excellent motorway and rail access (Euroterminal) across the region and is located within the North West's major conurbation. It has a large skilled labour supply and benefits from access to an established and soon to be enhanced public transport network.